Description
A two-stage competition for the Med Campus in Graz was held in 2009/2010. The task was to concentrate the hitherto widespread facilities of the Medical University near the Provincial Hospital. The project provided for lecture halls, seminar rooms, laboratories, research facilities and administrative offices. It comprised a gross floor area of about 100,000 square meters structured in a volume of approximately 300,000 cubic meters.
The building site was situated at a critical juncture between the city and the beginning (and at the same time disappearing) landscape. Volumes, spaces and paths were sculpted out of the legible remains of the landscape. Two robust groups of elements were set in a fragmented building landscape:
_Towers raised from the area of the embankment
_A high, curved space 325 meters long and 30 meters high, bounded by two flanks of the same height
The design seeked to perpetuate the fragile, tapering space of the valley in the buildings.
---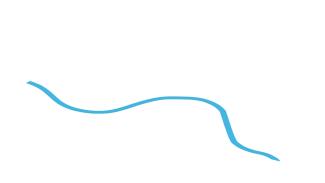 Stiftingbach creek  
Stiftingbach  
© TWA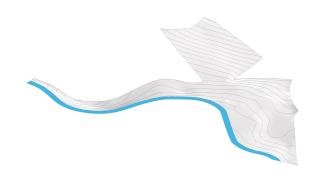 Expansion of the embankment of Stiftingbach creek  
Ausdehnen der Uferböschung des Stiftingbaches  
© TWA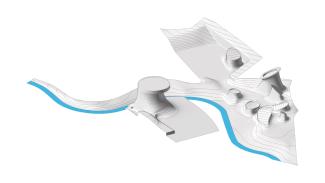 Volumes raised from the embankment of Stiftingbach creek  
Hochziehen von Volumen aus der Uferzone des Stiftingbaches  
© TWA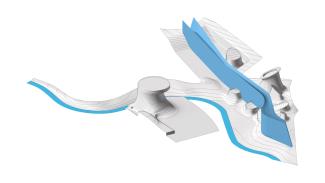 The disappearing trough of Stiftingbach creek is offset by a constructed (trough) space 325 meters long and 30 meters high. It is an attempt to translate the spatial qualities of a disappearing landscape into buildings.  
Dem verschwindenden Talraum des Stiftingbachs wird ein konstruierter 325m langer und 30m hoher (Tal-)Raum gegenübergestellt. Es ist der Versuch, die räumlichen Qualitäten einer verschwindenden Landschaft in Gebäude zu überschreiben.  
© TWA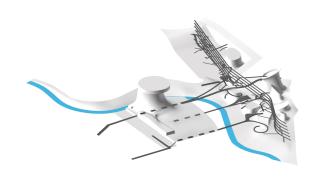 Horizontal + vertical network of paths  
Horizontales + vertikales Wegenetz  
© TWA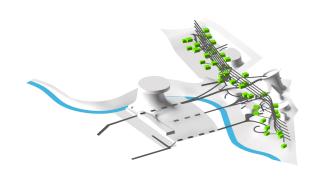 Path network + green boxes  
Wegenetz + Green Boxes  
© TWA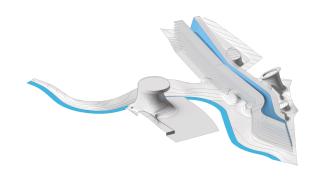 New Medical University Graz  
Neue Medizinische Universität Graz  
© TWA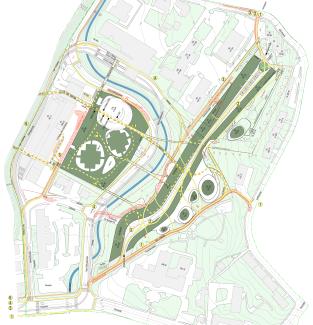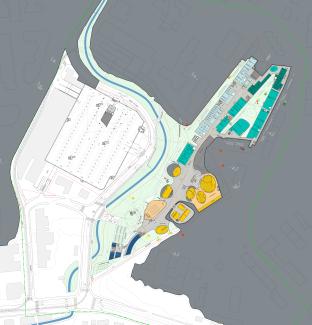 Level -2, urban level  
Ebene -2, Stadtebene  
© TWA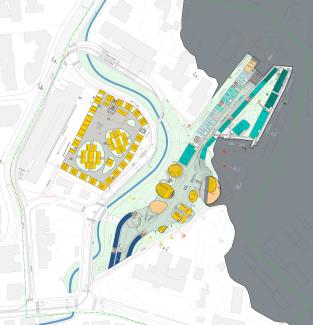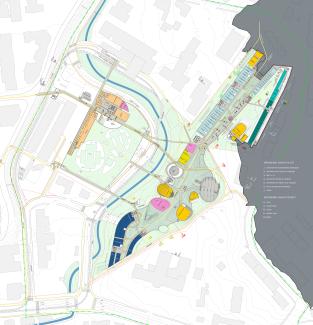 Level 0, campus level  
Ebene 0, Campusebene  
© TWA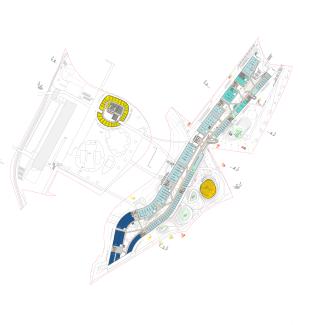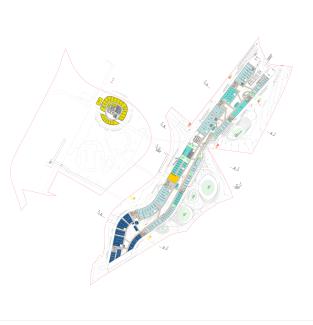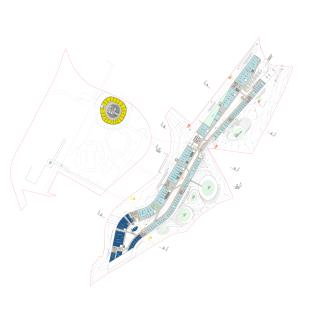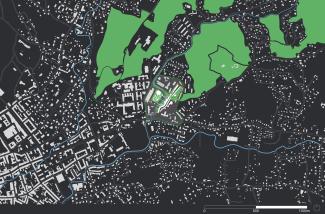 Structural plan  
Strukturplan  
© TWA